8min read
Published: April 13, 2018
Views: 9,433
What is Flat Pack Furniture? Pros and Cons

No matter what disadvantages there are to RTA, the benefits of flat pack furniture, functionally designed and affordable units will always outweigh most downsides. Let's learn what's flat-pack furniture and how it took over people's homes.
Table of Contents:
So, if you:
Are thinking of buying flat pack furniture;
Simply want to know what it is;
Are looking for the pros and cons of flatpacks,
Then this article is for you!
What is Flat Pack Furniture?
"Ready-to-assemble units", "Knock-down fittings", "Self-assembly" and "Kit furniture" stand for popular furniture that needs to be assembled.
Flatpacks aka knockdowns are delivered in carton flat-packed package boxes. They come with assembly instructions and necessary tools, for you to put units together "by yourself".
(if you have the guts for building flat pack furniture on your own)
Flat pack furniture is manufactured in flat parts so assembly can be handled after the purchase.
Flat packing benefits come from the post-montage of components, which can vary from 3 pieces all the way up to 100+
A few words from us:
"The popularity of flat pack furniture in London has skyrocketed. Nowadays most people know what is flat pack furniture. It's not a rarity to come across ready-to-assemble pieces but some people still find it hard to see the difference between flat pack assembly and a solid piece of furniture."

A Short Review of RTA Units:
Flatpack designers aim to build popular and successful furniture that is as efficient and aesthetical as possible. There are both positives and negative of flat packed furniture and what it's made from. The interior and exterior design markets are becoming ever more demanding and that's why knockdown assembly companies deliver montage-friendly improvements in order to ease putting flatpack pieces together:
Benefits of flat pack furniture assemblers:
Smart assembly parts;
Pre-drill of holes in knockdown units;
Anti-topple & safety anchors;
Extra simplified montage instructions (as IKEA does);
Inspiration ideas to customise (Ikea hackers);
Ready-to-assemble furniture is purchased and used for a wide range of uses:
A full home interior such as living, dining and bedroom furniture;
Office furniture such as desks, shelves, wall hanging, lighting, chairs
Bookcases, Tables, Beds, Lounge-ware, CD/DVD Storage Racks, Cabinets, Wardrobes, Closets;
Outdoor furniture such as Swingsets, Patio sets; And more.
What is Flat Pack Furniture Made From?
Ready-to-assemble is built from:
Particleboard (known as chipboard in the UK),
Medium density fiberboard (MDF)
Regular solid wood
Plastic
Pros and Cons of Flat Pack Furniture
There quite a few positives and negatives of flat packed furniture. Some manufacturers put high-end materials in furnishing which are durable and last. Such retailers deliver competitive and quality products. Unfortunately, others aim at building cheap furniture which still does the job, but has a short lifespan and often looks terrible.
"When it comes to the quality of construction, flat pack furniture sturdiness is a virtue (but not always a must)."

Dmitri Kara / Flatpack builder
Low-cost self-assembly units often use veneers, particle board, and plastic fittings, while the more popular and quality flatpacks are made of wood, often environment-friendly.
High-end knockdown units are designed to survive dismantling and relocation in the event of a home move. A good RTA has sturdy connections that allow you to take it apart without breaking. This is among the key benefits of flat packing because it suits frequent movers such as tenants or even landlords.
Knockdown interior & exterior pieces have revolutionised the home furnishing niche. All popular companies now are bound to invest in research and development with customer satisfaction as a prime priority.

Advantages of Flat Pack Furniture?
They are Space and Storage Friendly! Flat pack furniture manufacturers store more on flat shelves, thus maximising storage efficiency, while clients enjoy the comfort packing efficiency.
They are Simple to Dismantle, Transport and Deliver. Home delivery companies can lower the usage of trucks and clients can dismantle at will.
They come in boxes and flat packed rather than being in hard to deliver, fixed shape. Makes it way easier to bring flat pack furniture home.
They are much cheaper than ready-to-use furnishing. Prices are so low, they recompense the lack of durability.
They are Highly Customizable (Furniture Hacks). You can change colours or repurpose at will. Whole communities have emerged from Ikea hacking.
They come with growing popularity! It is far easier to sell and buy furnishing, to gather feedback and reviews.
Flatpack Designers Deliver Great Knock-down Pieces! Units are easily made via CNC mills, which lowers labour cost and overall defects.
1. Why is Flat Pack Furniture good?
Flatpack manufacturers can fit more on flat shelves, which improves inventory management and storage efficiency.
RTA units save a ton in shipping, storage and of course – home delivery. From there on it is customers who enjoy the benefits of flat pack furniture advantages, because companies like IKEA strive to deliver lower and lower prices.
The great flexibility of RTA units allows us to pack furniture into extreme spaces since flatpacks are built to be compact and have sliding features. Such advantages of knockdown fittings ease home delivery literally by a ton!
Space-friendly units guarantee fewer obstacles such as awkward staircases and narrow doorways since RTA furniture is built on site, within the comfort of your home. (RTA stands for ready-to-assemble for a reason)
2. Why is Flat Pack Furniture Simple to Handle?
Among the top benefits and advantages is home delivery. It will take you a while to purchase on your own, though.
Knockdown fittings are really manageable to dismantle and units barely take any space. This way they provide clients with efficient home delivery for multiple furnishing pieces at once.
When you hire an independent furniture courier to carry an IKEA delivery, you will avoid the necessary waste of time, nerves, and any possible damage
People in London often move in and out properties as often as a few times per year. That is why to own furniture, that is easy to take apart and put back together, reduces costs over removals in London by a chunk.
3. Why Units Come in Boxes and Flat Packed?
The simple and yet extremely efficient packing allows manufacturers, retailers and clients to cut various costs and restrictions that come with volume. This is among the greatest knock-down advantages, that make these units such a success.
4. Why is Flat Pack Furniture Cheap?
Arguably, the primary among the advantages of flat pack furniture is cost.
Flatpacks thrive and evolve and thus allow store prices to drop without limiting great design and usability. It is a genius way to deliver greater satisfaction with each purchase.
Computer-aided manufacturing(CAM) is used to manufacture most flatpacks. Set up costs are expensive but they allow the manufacturer to reduce cost in the long-term.
Not only we benefit the advantages of a fast assembly, great price and modern design, but we can, later on, resell furnishing faster, easier, and of course, keep up with new trends.
Modern homes no longer rely on furniture being an investment as they did back in our parents' home-making days. More and more frequently, we're opting for the cheapness of an item to make our homes more attractive.
5. Why are RTA Units Highly Customisable?
Flatpacks are really flexible when customising.
Customers may choose from a wide range of surface tops, textures, colours (you could event paint IKEA furniture) and carcases.
Spare parts come at a great price and encourage various interior design experiments.
Because a knockdown piece is affordable we are more prominent to risk and put together a unit both different and great looking.
People don't try funny stuff with a 4 digit sofas.
There are whole forums and communities based on hacking IKEA flat pack furniture.
7. Why is Flat Pack Furniture so Popular?
Without the shadow of a doubt, it is IKEA that made RTA pieces so popular.
The worldwide fever over flatpacks is due to the combined effect of a company founded back in the 1940s along with creative marketing and forward-thinking design.
8. Why Furniture Designers Constantly Deliver Great Knock-down Pieces?
IKEA flatpacks benefit from loyal fans and magazines worldwide and that is not due to their wonderful designs alone. The swish company puts the extra effort so the best interior designers can come up with aesthetic units that do stand out. Most knockdowns come in a variety of colours because colours make IKEA products look bright and modern. All IKEA flatpacks are minimalistic, affordable and offer good looks.
Pros of flat pack furniture allow modern designers to put out furniture out of eco-friendly and sustainable solid wood. Plus, it is really fun to put together two or more pieces and make your own flat pack hack.

Disadvantages of Flat Pack Furniture?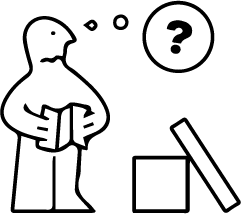 They lack Uniqueness in Design. Flat Pack Furniture design is simple, mass production oriented and unified.
They are not known to be Durable. Flatpacks seem to break without a sturdy assemblage. Use a PRO assembler.
They are a Nightmare to Assemble. Complicated instructions and lack of experience can jack your nerves. PRO assemblers help.
They take Ages to buy. Shopping at IKEA takes a while because shops are designed to prolong your trip. That's why using a delivery PRO saves you time.
They might be Damaged Before You even Touched. Sometimes in-store transport and DIY home delivery damage some units. Pick up companies have insured deliveries.
Parts are Sometimes Missing. Knockdown units are manufactured in the thousands and often fittings are lost.
1. Why Ready-to-assemble Furniture lacks Uniqueness?
One of the biggest setbacks of ready-to-assemble furniture is the lack of uniqueness. Critics will argue that all flat pack furniture looks the same as the design has been simplified and therefore limits style and originality despite its modern feel.
Although companies like IKEA provide great design and a mid to high range of flat pack assembly rates, smaller flat pack assembly retailers and even IKEA furniture, don't really stand out of the pack. On the other hand, since the IKEA furniture assembly is made with likeableness in mind, chances are, you won't find a single person not to appreciate the looks. Do you think this is really a downside? Make sure to leave us a comment.
Do you think this is really a downside? Let us know with a comment.
2. Why Flat Pack Furniture is Not Durable?
Another minor downside of flat pack furniture is durability. Not as in how long knockdowns will last you – flatpacks could last for ages.
Ready-to-assemble furniture is generally referred to as fragile when not assembled properly. Exterior surfaces can be easily damaged due to low-quality materials. Although it's cheaper, flat pack assembly is usually made from MDF, therefore lasting long is not its strongest of sides, although it's not impossible. There is always the possibility that if handled without the necessary attention it can scratch or break, especially if it's been dismantled and put together a number of times.
Do you have a story about flatpacks lasting only for a while? Leave us a comment.
3. Why FlatPack Assembly can be a Nightmare?
The obvious disadvantage, people would argue, is the difficulty of putting furniture together. Problematic instructions and leftover screws are the most common complaints customers seem to have, not to mention endless hours (and arguments!) spent trying to assemble furniture (especially for couples). Once you have finally managed to screw all the bits together, you may find that drawers don't shut properly or cupboard doors are wonky. If this happens, there's nothing else for you but to start all over again.
You might end up paying extra cash for a professional assembler to come and montage flat pack furniture for you! This might add a bit extra to your final bill, unforeseen at the moment of purchase.
What was your worst Ikea assembly ever? Leave us a comment.
4. Why Shopping for Flatpacks is Exhausting?
Unsuspecting clients have to walk all the way through an IKEA store in order to reach a checkout register. Watching at home furnishing products for too long is meant to boost the urge to buy some. A great trick is to actually use the exit as an entrance and thus avoid being sucked in.
What was your fastest Ikea walk-through? Leave us a comment.
5. How is Flat Pack Furniture Damaged?
Sometimes flatpacks are damaged due to manufacturing defects or transport inattention. This could happen when units sit in a warehouse for long enough. The main reason for that is mass-production. Accidents happen when flat pack furniture is moved in and out. In general, it is not an issue to replace broken parts, but it is an inconvenience, to say the least. Not to mention how dirty flat-packing boxes usually are.
6. Why Sometimes Parts are Missing?
Another one among the many disadvantages of knockdown fittings is when parts are missing. Flatpack companies used to provide extra for this reason. For what it seems this was back in the days when manufacturing had more of a human touch. It seems that robots can't count. There are often screws missing from the flatpack kit – a problem that could have been avoided if companies were not dealing on strict budgets. Quite an irritation when you have just spent £200 on a flat pack wardrobe!
Did you ever experienced missing knockdown fittings?
A bit of History:
Credits for the invention of flatpack go to Gillis Lundgren – an IKEA store employee back in the '50s. He is now known as the designer of many popular IKEA flat packs.
The story goes that Gillis had to handle the home delivery of his own lack table, but it simply didn't fit in the car (IKEA delivery was a thing of the future back then). That's why in order to bring the piece of furniture home, he dismantled legs off and later on re-assembled them.
That's where it all started! The evolution of knockdown fittings began. Gillis realized that flat pack furniture is a unique innovation, so he presented the idea to IKEA management. As soon as competition hoped along, ready-to-assemble units became an omnipresent piece of furnishing for the average home, office and even beyond.
The first piece of flat-packed knockdown was sold in the 1950s.
No matter what disadvantages there are to RTA, the benefits of flat pack furniture, functionally designed and affordable units will always outweigh most downsides.
Takeaways
Flat pack furniture is delivered in flat-packed boxes and you need to assemble it yourself.
It is usually made from chipboard, MDF, solid wood and plastic.
Flatpacks are much cheaper than ready-to-use furniture.
Some may find RTA units difficult to assemble.
Flat pack furniture isn't the most durable.
***
Did you find this information helpful? Do you have anything to add about flat pack furniture? Let us know in the comments below!
Image source: Anna Andersson Fotografi/shutterstock.com
Last update: November 6, 2019
Posted in Home Improvement
Fantastic Services is your one-stop shop for 25+ professional home cleaning and maintenance services, provided within the UK. Using high-grade equipment that is inaccessible to everyday households, the dedicated service specialists will gladly go the extra mile to turn your home or office into something truly special.