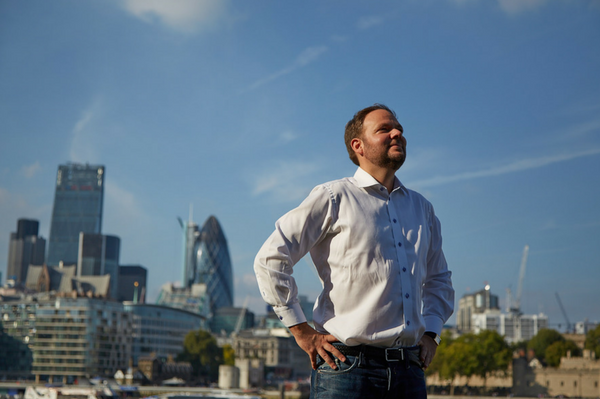 Viewers across the pond recently got an interesting peek at how foreign nationals in the UK could be affected by Brexit. The source of that information?
Members of the Fantastic Services team, and company Co-Founder and CEO Rune Sovndahl himself – all of whom were recently interviewed by CNN.
So what did CNN's intrepid correspondents find out when they joined one of Fantastic Services' teams in the field?
As a company that's proud to hire workers based purely on their qualifications, hard work, and dedication, leaving questions of nationality firmly aside, it's not really a surprise that the Fantastic Services team keeps getting asked about people's Brexit fears.
This is the first time we've been on CNN though!
"Brexit Fears Persist for Foreign Workers"
The Fantastic Services team is a multinational one – Rune himself is Danish, and has been living in the country for 20 years, creating jobs for native and non-native people alike.
When asked about hiring native or non-native workers in the UK, Rune expresses the same mix of exasperation and consternation that a great many other business leaders have voiced when told that they could soon lose access to a huge pool of talent:
"We're not ashamed of having foreign nationals working for us. I don't think there's any company that should be ashamed of having foreign nationals working for them."
So What Does the Rest of the Fantastic Services Team Have to Say?
The interview also features Mirela – who's become a much-requested cleaner at Fantastic Services, and who also happens to be from Romania – and Mario, one of Fantastic Services' highly skilled pest control technician, who happens to be from Bulgaria.
When asked about the EU referendum vote, Mario comments:
" We're not living on benefits. I know there are people on benefits, and that's why the majority of people voted to leave."
Indeed, most of Fantastic Services' employees who aren't British by birth have been in the country for at least 6 or 7 years. The company is always seeking to hire new talent no matter where they hail from.
So are there any problems, as Rune sees it?
"My duty is to my customers, to deliver good service… The only thing I really fear is not having enough workers!"
Find Out More About Brexit's Effects
See more comments from Mirela, Mario, Rune, and others on the Fantastic Services team – and learn more about the plight of foreign nationals in the UK unfairly affected by Brexit – when you head over to CNN to view their latest stories.
Image: Fantastic Services
Posted in In the Spotlight
Fantastic Services is your one-stop shop for 25+ professional home cleaning and maintenance services, provided within the UK. Using high-grade equipment that is inaccessible to everyday households, the dedicated service specialists will gladly go the extra mile to turn your home or office into something truly special.